Welcoming delegation Investment Corporation An Hung urban center visit, Mr Do Duc Hong - Director Center for elderly care and disabled children Hanoi feeling: "Today, the Center is very pleased and excited to welcome delegation investment Corporation An Hung urban center to visit and share with difficult situations is to nurture and care here. In addition to the physical gift is certainly very meaningful to the members of the Center is the spiritual gift of understanding, sharing, friendly staff Corporation An Hung urban investment will help children with disabilities and the elderly are less self-esteem, inferiority in life ".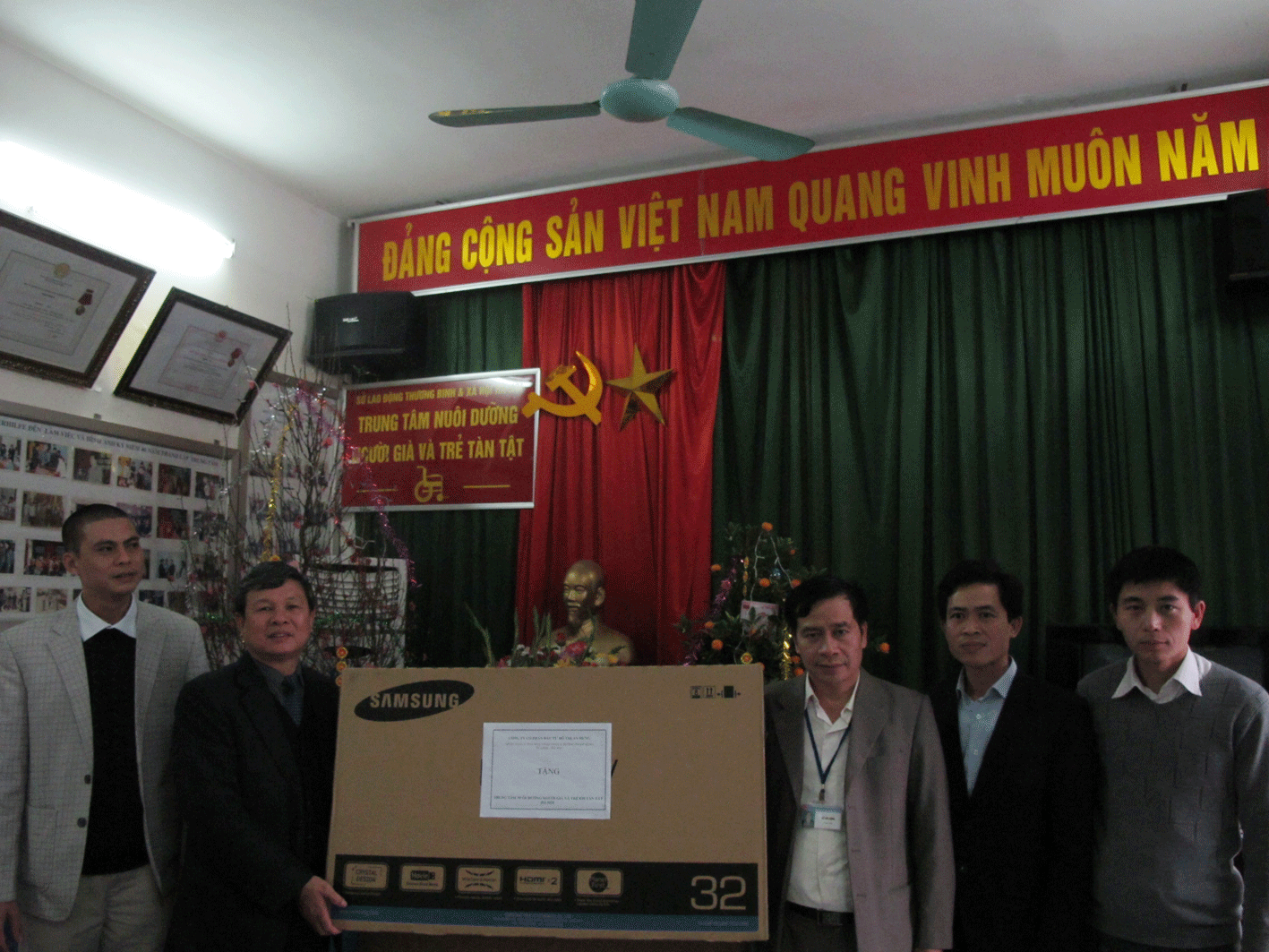 Do Duc Hong - Center Director (3rd from right) welcome gift

Center for the elderly and care for disabled children Hanoi was established in 1966 under the Department of Labor, War Invalids and Social Affairs in Hanoi. Currently, the center is nearly 300 children with disabilities and elderly care and nurturing. Many of which have over 80 years old, many children with disabilities and abandoned infants. Each mode with disabled children and elderly from 500 to just over 600 thousand VND / month so there are many difficulties.

In addition to the
gifts
of bread
,
candy
donated
directly to
each member
of the Centre,
JSC
An
Hung
Urban
Investment
has awarded
06
LCD
TV
Samsung
32 inches
for
elderly
care
centers
and
disabled
children
Hanoi
disability
.
Here are
some
photos taken at the
visit and present gifts
of
delegation
Corporation
Hung
An
investment
in
urban
centers
and
nursing homes for
older
disabled children
Hanoi: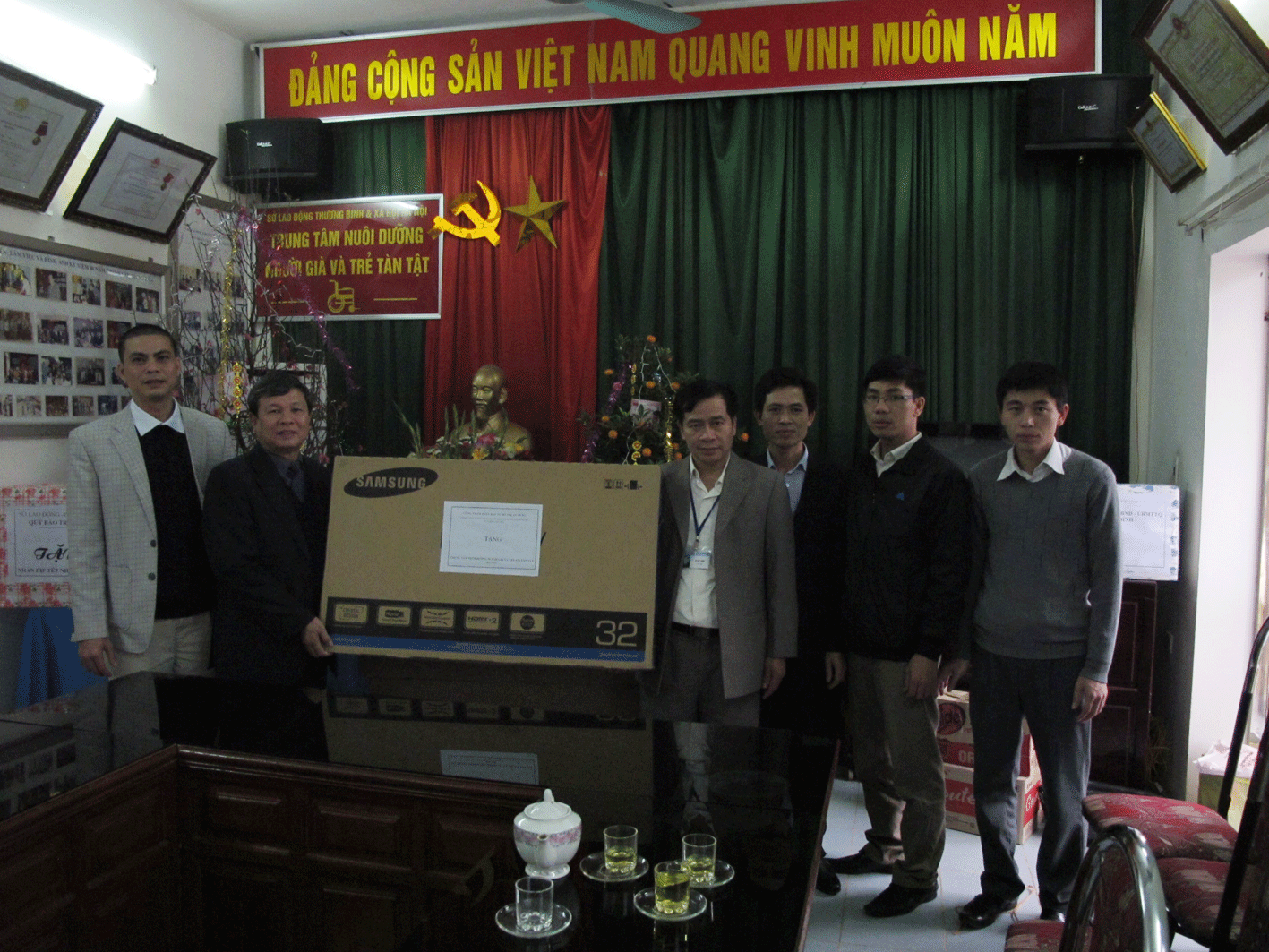 Mr. Pham Anh Son - Chairman of the Board of Directors (2nd from left) presented gifts to representatives of the elderly care center and disabled children Hanoi


Mr. Do Nguyen Quan - Deputy General group of companies sharing staff and encourage the girls are taking care of disabled children at the Center


Fun and games when she received gifts and encouragement from the visiting delegation



By faith and love my job center, the girls as mothers caring for disabled children



Giang (yellow sweater) with you singing "Baby" delegation to donate


In the air on New Year coming, they Phong (white coat) with you singing "New Year is here"